For information about Villa Viamonte availability and booking please complete this form.
We'll get back to you shortly.
Thanks to Steve Elphick for contributing a number of photos to our website.
---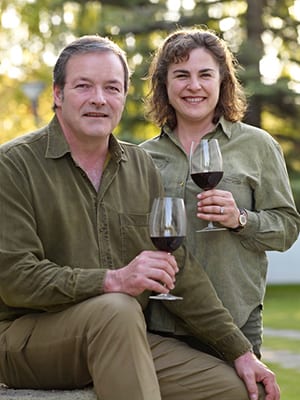 "We fell in love with this place – the mountains, the people, the wine and the villa – and we invite you to visit."
Canadian winemakers Ann Sperling and Peter Gamble commenced a hunt for an elegant residence in Mendoza wine country in 2005, while they searched for an ancient Malbec vineyard of the finest quality. In 2007, they found exactly what they were looking for and Villa Viamonte was purchased with a small group of friends from the Canadian wine industry. In 2008, after having viewed over 200 properties, an exceptionally high quality 1920 planting of Malbec was purchased on legendary Cobos Road. 2009 marks the first vintage of exceptional winemaking.
Their notable Versado Malbec can be purchased in Canada, or in select restaurants in Paris, France.